Hello dear bride! Since we're in the heart of Wedding Season with engagements just about everywhere you look, I wanted to take a moment to share a few of my biggest tips for couples who are planning their Engagement Pictures!


I absolutely love photographing Engagement Sessions for my couples because it give us the chance to get to know each other.
It builds trust between us and you will get to know my shooting style. It creates a safe space to be beautiful, to laugh, and to love. By the time your wedding day arrives, you have already spent an hour in front of my camera –you know my funny jokes, my hopeless romantic mood. And I know how you both met, your love story… And this makes me even more excited to capture the next step in your journey together!


Engagement session give you chance to have beautiful romantic portraits!
TIP #1:DRESS FOR SUCCESS
One of the biggest things that couples struggle with is deciding what to wear! The key to reducing stress the day of your engagement session is to set aside your outfits in advance – that way you have plenty of time to find the perfect coordinating ensemble and have time to pickup any additional items or accessories to complete your look!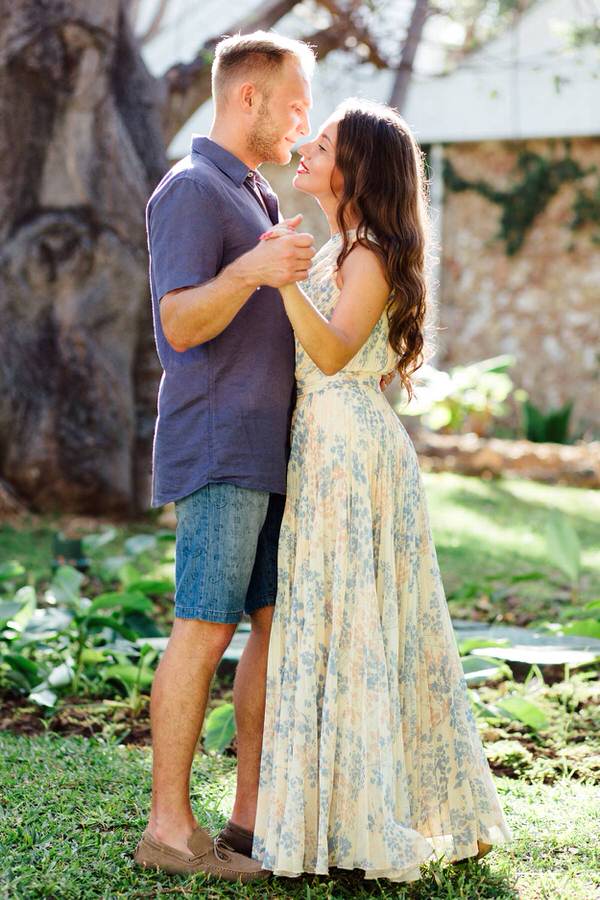 I like to use the word coordinating when referring to the way a couple should dress, because this term involves some level of complimentary colours, fabrics, accessories, and overall aesthetic! Being too matchy-matchy or too opposite in dress can distract from the emotion, laughter, and happiness captured in your portraits! Keep the following suggestions in mind:


Flatter your Figure – Choose outfits that truly fit and flatter you! I recommend avoiding clothing that is too tight or baggy, or that reveals too much.
Avoid Logos + Extremes – Avoid large logos, neon colours and patterns that make you dizzy! If you're stuck, consider simple color blocking or selecting more neutral tones for larger garments. With a more simple backdrop, incorporate vibrant accessories for your pops of color!
Bring A Second Outfit – I recommend that all of my couples do one outfit change during their engagement session! Consider creating a more casual look and then changing into something more dressy. You can also mix and match accessories throughout the wear of a single outfit if you'd prefer not to change!
Professional Hair & Makeup – Having your hair and makeup done before your shoot can be the little boost of confidence you need to look (and feel) your best! Professional makeup artists are familiar with creating a look that will appear perfect on camera and it allows you to relax before stepping in front of the lens!

I highly recommend doing a little research before your session – look through old blog posts, visit your favorite local retailers, do a little window shopping, find the accessories that compliment your overall look! Also consider having your hair and makeup done professionally before your session for an added boost of confidence and a little pampering!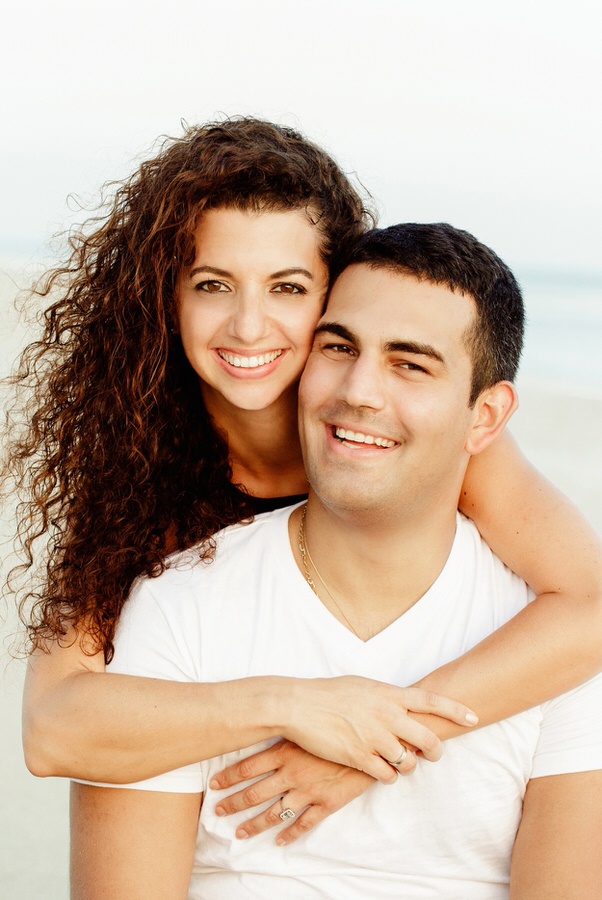 These are the memories, to which you will return with a smile again and again!
TIP #2:LOCATION, LOCATION, LOCATION

Making your engagement session personal starts by selecting your location! Each setting which brings it's own set of aesthetic qualities and style, which contributes to the overall look that you'll see carried throughout your images!

From Nyali or Diani beach, the possibilities in the Kenya Coast Area are endless! I also love to travel and have photographed Engagement Sessions as far as Malindi, Lamu and Zanzibar! If there is a place that you absolutely love, especially if it's a beautiful place to watch the sunset, it may be the perfect spot for your Engagement Session.


TIP #3:MAKE IT PERSONAL & HAVE FUN!

Incorporating something you're passionate about, whether it's cooking together, trying new restaurants, sailing, football, hiking, day trips, or picnics – gives your engagement session an underlying significance and allows us to capture images that fit your unique relationship!You don't need to create an "event" such as a hike or picnic unless that's truly what you want, but having a general idea of what you would like to do during your engagement session makes the shoot even more fun!