The Most Amazing Kikambala Family-friendly Vacation House in Kenya Coast.

Vacationing as a family is one of the best ways to bond with your kids and create truly unforgettable memories. So when you feel like you're ready to let your little ones dip their toes into the new adventure, Kikambala is the perfect destination. While there are many hotels as well it can seem like you're missing out having come all the way to Kikambala and then walking into a hotel that could be anywhere in the world.

On a recent trip to Kikambala, we found that this needn't mean letting go of a little luxury – family holiday house destination for some welcome all year sun. If you're looking for a family break without compromise, your journey starts and ends here!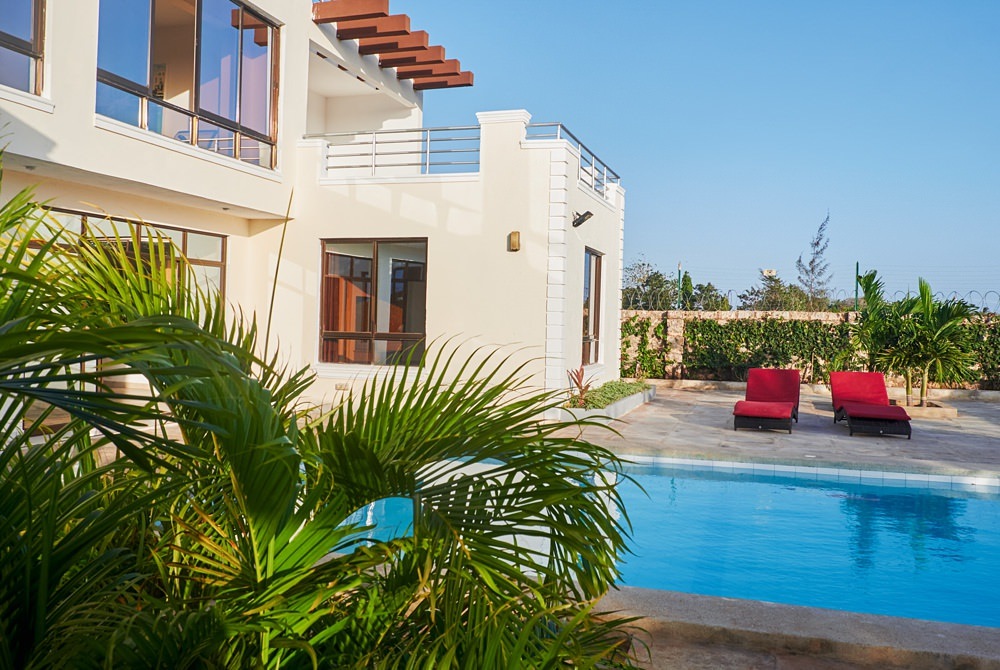 Just 1km from the Sultan Palace, on an easy road through a little village and through the stunning landscape, you arrive at the house. The Kikambala Vacation House already has all you may need for a relaxed family holiday. This could be the most stunning property currently available in the whole Kikambala. There are so many things you could do here.

The entrance leads you into the bright parking for min 3 cars. Then you step into a house there is a lovely open-plan sitting room and kitchen on the ground floor, complete with a dining area. The patio courtyard has a lovely pool to add freshness to the warm summer days. There is a seating area as well as a great barbecue and outdoor kitchen area. And there is a more, sunny garden with a great cozy feel, a little sitting area under a palm tree. It's a brilliant mix and gives the Kikambala house a real home feel. It is totally unique and stands out from the rest of the places you saw in Kikambala.

On the ground floor are the three bedrooms, and one extra room that could be used as a family space. The stairs leading to the next floor are very attractive. The first floor, with its own 2 bedrooms and tv room, are of good size and have loads of natural light. On the terraces is a covered area for chilling as well as plenty of space for your sun-beds and superb views over the Indian Ocean and all of the Kikambala.

The finishings are excellent throughout the Kikambala House, and everything is in pristine condition. The whole feel of the Vacation House is one of harmony and family. And it's close to all the major attractions – the great beach starts only 300m from the door.

If you're planning a family trip to Kikambala, Kenya Coast, here our suggestions for a family-friendly place to help get you started. Take this short tour of the amazing house, so unique and wonderful property. It is the Kikambala Family Vacation dream!


Feel free to contact the Owner via Airbnb or Direct