Many couples these days choose a small and cozy wedding over a big and rich program wedding celebration. And I completely understand why: planning one of the most important days in your life can be extremely excited and fun to do but on another side, this can bring serious stress for whole family and bride as well. I strongly believe each couple in love deserves to have a wedding of they dream this why I wrote this article to help make the most important decision before they move forward with planning. Just keep in mind that elopement isn't for everyone, but if you want to have only close relative and friends wedding ceremony, here I share a few thoughts why you may love it!

The main benefit of a small wedding is its intimacy, comfort and emotional warmth, which explains its purpose. Just imagine how it feels if on your wedding day you will be surrounded only by people who know about you everything and love you for who you are. They do not care about expensive decoration or the special evening program, they just want to share this beautiful day with you. And you will have an opportunity to fulfil all your ideas with your family as well as save a lot of money from your wedding budget.

The extra plus of having a small wedding - a less extensive choice of venues for the ceremony and wedding dinner, because even small party will satisfy you. This kind of weddings is also great opportunity to have the celebration on weekdays, as a tight group of people is easier to get out of work.However, a small wedding has its catch, as you can't invite some friends and relatives and this can hurt somebody as well.


LOCATION
For a small wedding, look for a cozy place where you and your guest will be separated from other visitors to the chosen hotel, resort or restaurant. I do suggest as well to look at places like private villas, gardens, mountain camps or beach bungalows. Just remember to choose a nice and not so big space, so your guest will not feel lost.


DAY PROGRAM
For small wedding try to make your wedding program easy and relaxed, instead of making it to busy and active. Choose few but most important part of your wedding day and concentrate on them. You can start the day with a bride and groom morning preparation images: on this day you have nowhere to hurry, so you can just enjoy a company of your best friends.
After the breakfast, you can have bridal party images or private bridal portraits. If there is an opportunity to invite a Registry Officer on the location, go for it! If not, plan your day ahead so after the registrar's office you not to hurry up and do not count every minute. Believe even at a small wedding, you can arrange a symbolic, sincere ceremony: with vows and touching words. And dinner can be done without a presenter or music band: calmly, at home, for congratulations and toasts. If the wedding is for a young couple and you want to spend more time with your friends, then you can have a dancing party right after dinner or go together in a nice restaurant with life music - everyone will be charmed!


WEDDING DRESS
Choose a dress and don't think about price: you are already saving on the venue and decor, so let yourself be fabulous, even if you see only the closest ones. Sew a dress to make it more affordable and match the mood of the wedding itself. The dress for a small wedding don't need to be for a wedding at all - just remember this is not an ordinary day and you want to look charming.


DECOR
The best decor in a small and friendly wedding will be your excitements, emotions and smiles. If you choose a venue with a classic and unique decor, you will need to think about flowers decoration only. Choose a themed location, for example, in a marine style or in the style of a safari lodge. There may be restaurants on a rooftop or loft-style art cafes. If you can not find a suitable place, then a small wedding is an excellent chance to create something yourself, you will just need a help of decorator to meet all your wishes.


WELCOME DINNER
What is the best idea for a small wedding dinner? Good Food!!! Relax and get this as the opportunity to communicate with parents and friends in an easy and enjoyable way. Eat well and have a fun time, make some original program for it.


THINGS TO REMEMBER
The main reason to have elopement or small wedding is to focus on the satisfaction, pleasure, and happiness of your family and guests. The second reason to have elopement or small wedding is to help yourself to stay on budget! Especially if you have a small budget, yet you still can have a great wedding. Just remember to book a photographer at the top of your budget range to have professional capture one of the most beautiful moments of your life.

The third reason is to avoid unwanted people be invited to your wedding celebration. This can help if you're dealing with divorced parents or crazy friends. Sometimes couple feels shy to share they love feelings in a big group of people as well, so big wedding celebration can be tough for them.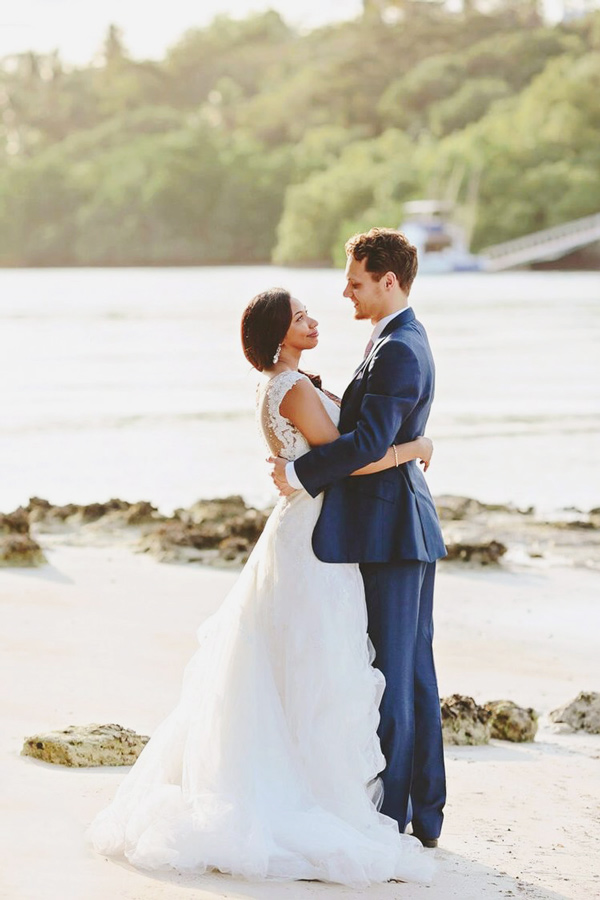 The fourth reason to have elopement or small wedding is to have an amazing honeymoon right after your ceremony. Since you already saved your family funds from a wedding day you can allow yourself to travel around the world for your honeymoon! Can you imagine how amazing will be to share your honeymoon with family and friends as well, you can go all together for 3-4 days safari in Masai Mara or join boat trip around Zanzibar? What an excellent way to say "Thank you!" for all your beloved ones. I hope this will help you to consider to have elopement or small wedding after reading this article!


Looking for Elopement or Small Wedding Ceremony wedding photographer in Kenya? Contact us!