Tourists who want to relax at a beach resort should consider as a possible option the birthplace of human civilization, namely Kenya. This country impresses the imagination with its nature and fauna, ancient architecture and large Kenyan cities. Vacation on the Indian Ocean under the real African sun should be planned for January-February, as in the spring and summer in Kenya there is a period of constant rain. Mombasa, Malindi, an impressive country in south-east Africa, allows you to combine a beach holiday with an exciting safari.
Shanzu
This beach is considered to be one of the best in all of Kenya. A huge coastline covered with snow-white sand. Despite the fact that the bottom is sandy, algae grow along the coastline for 2 meters. In addition, here, as on most beaches in Kenya, there are low tides. Palm trees grow throughout the recreation area and create a fertile shade. The landscape resembles an advertising picture and pleases the heart.In order to get to the beach, you will have to pay a small fee. The beach is equipped with everything you need, you can rent a sunbed and umbrella. Hotels and guest houses can be found within walking distance of Shanzu. The average price for accommodation ranges from $300 to $50 per night, so everyone can find an offer that they can afford. Heller Park and go-karts are recommended. Such entertainment will appeal to both adults and young visitors.You can get to Shanzu by taxi or local buses (matata) that leave Mombasa. The best time to visit is February. During this period, the African heat retreats slightly (+28+30), the sea temperature is + 29.
Manda Island
The island is located in the vicinity of Lamu. The place of universal attraction is Lamu Airport, but few people know that there is an excellent beach area nearby. You can also see the ancient remains and stay in one of the luxury hotels on the coast. Prices for accommodation start at $200 per night. The island can be reached by boat from Lamu. The dry season on the island of Mande starts from June to April.
Diani Beach
Tourists admire the huge beach strip covered with snow-white sand. However, at low tide, the picture is overshadowed by the remaining algae and sea urchins. However, you can go diving or snorkeling at high tide. Another disadvantage is the strong influx of tourists. This is due to the large number of hotels located nearby. In addition to tourists on the beach, there are many local merchants offering their goods and various dubious services. You should be careful, as they don't respond immediately to failures. Peace and quiet can only be found in the hotel.
This beach is distinguished by a huge variety of various entertainment services, including: volleyball court, rental of all kinds of water transport, golf, tennis, camel riding, etc. There are many restaurants and night clubs in the surrounding area. Entrance to the beach is free. The best time to visit is February.
Bamburi
This sandy beach is also very crowded, especially on weekends. Therefore, it is better to enjoy excellent water quality and a huge beach on weekdays. The recreation area stretches for 12 km, and within walking distance from any point of the beach there are bars and restaurants that are ready to provide tourists with cool and alcoholic drinks, as well as light snacks. If the task is to find a budget place to stay, then you should look in the surrounding area. Beach chairs and umbrellas on Bamburi can be rented for just 50 cents. If you get tired of a beach holiday, you can relax from the sea in the park with African animals or in the aquarium. The coast can be reached in 20 minutes by boat from Mombasa. It is best to go here in February.
Nyali
The white and soft sandy beach stretches for several kilometers. Here every morning there are low tides, during which the water goes far enough from the coastline. However, in the evening, when the water returns, it brings a large amount of various garbage. Urban waste, seaweed, all kinds of marine life-all this can be found on Nyali.
Among the various types of offers, the most popular is diving, during which you can observe the coral reef. The sight is quite beautiful and attracts many lovers of underwater depths. Fishermen will also find something to do. In addition, it will be interesting to visit the local theater, which often gives various performances, namely parodies of Hollywood and Bollywood. Lovers of national cuisine can enjoy traditional dishes in local restaurants. The average check will be $120. Haller Park is located north of the beach. In the area there are first-class hotels that can provide spa services to everyone. You can reach the beach by car / taxi / matata. The best time to travel is February.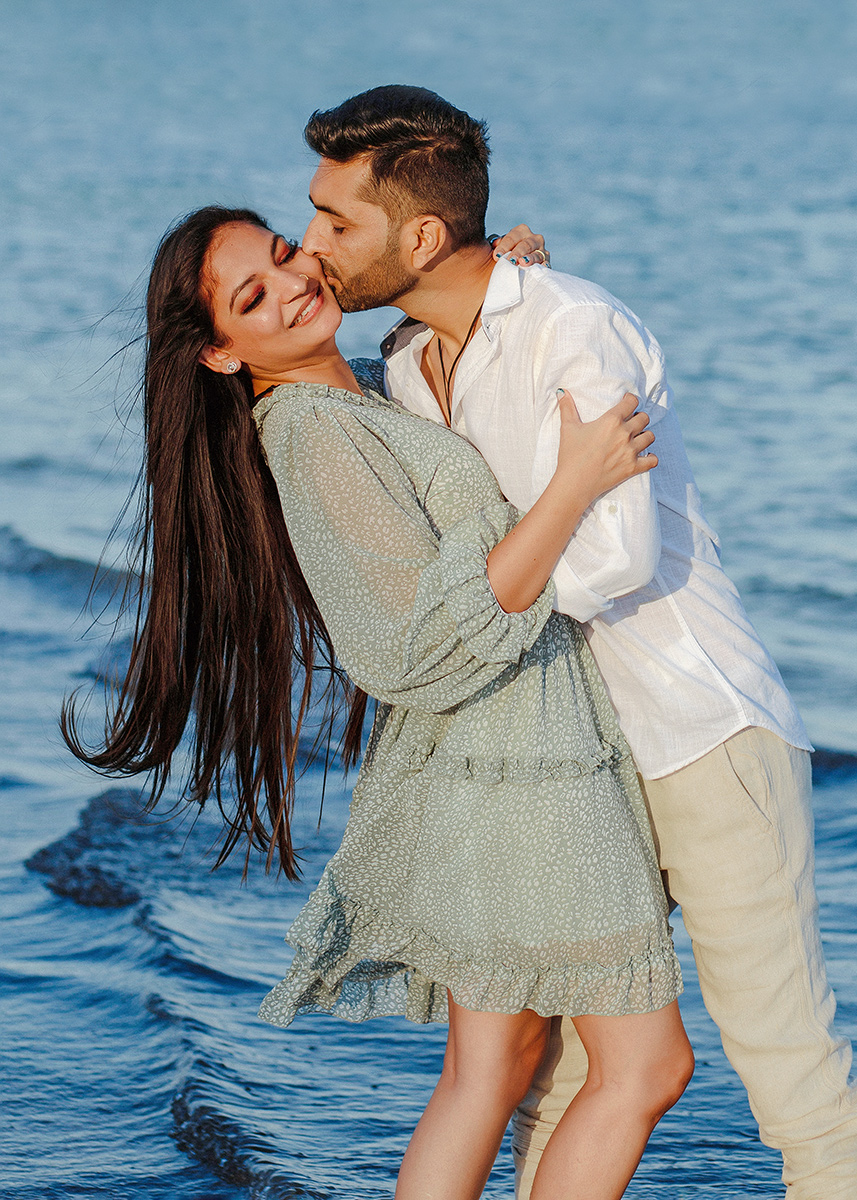 Lamu
This place has remained virtually unchanged since the 18th century. The ancient city of Lamu is located in the middle of a golden sand beach. Because of the narrow roads, cars cannot pass through here, so you will have to choose a donkey as a means of transportation or move on your own two feet. There are no familiar palm trees, but there are whole mango thickets.
Tourists are guided on the boat "dou", and couples in love come here to spend their romantic holidays in one of the luxury villas. In addition to such houses and private boarding houses, there are a large number of fairly modern hotels with pleasant price offers.
The best time to visit a free holiday destination, where dozens of religions and cultures have been intertwined under the weight of time, is best in February.
Tiwi
There is a recreation area south of Mombasa, and the main feature of the beach is the absence of noisy tourists. The beach, covered with smooth and white sand, stretches for several kilometers and throughout this length it will be difficult to find a place with any "civilization". There are no beach equipment rental points, and there are also no favorite cafes and eateries.
Tides play a huge role, as on most beaches in Kenya. Because of them, tourists have almost no opportunity to swim, although there are rare natural pools. The beach is free, and it is better to visit it in February.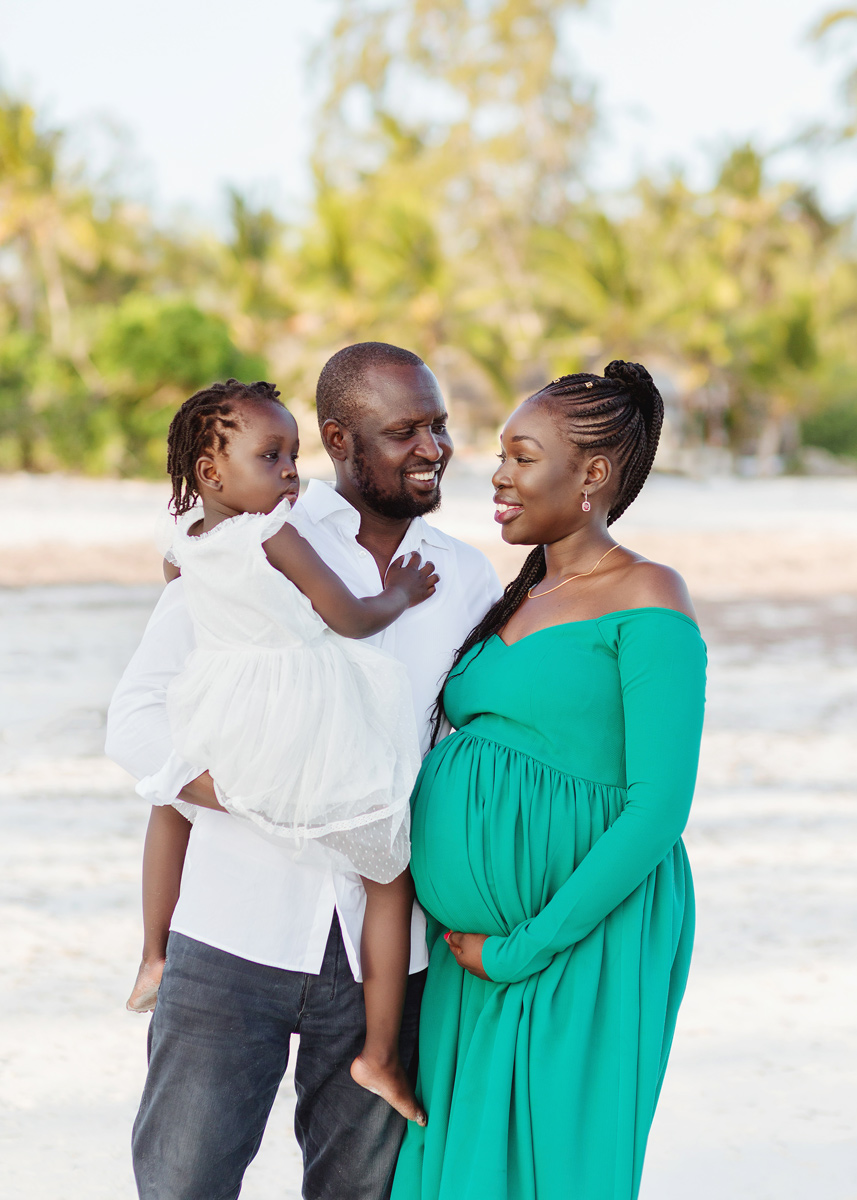 Watamu
This place is the center of attraction for all lovers of African flora and ordinary tourists who want to relax alone with nature. However, this does not mean that you will have to sleep in tents or on the branches of trees. Local hotels will provide you with a comfortable stay.
Watama is home to many birds, as well as sea turtles that bury their eggs in the white sand. Another, but no less significant reason to visit this place is excellent diving. After taking a dip in the water, you can see many representatives of the marine world, including octopuses, rays and even sharks. In addition to tourists, friendly monkeys like to frolic on the beach. Despite their good nature, sudden movements and noise can frighten them, so you should better look after the children. Malindi is 28 km from the coast. If you get to Mombasa, it will take a couple of hours to get there. It is better to visit the beach in February.
Kikambala
The beach is located in the north of the former capital of Kenya — Mombasa. Since this is the outskirts of the province, there are few people here, and therefore there is no noise. The coast is sandy, as in many recreation areas in Kenya, but it is here that it is poorly cleaned. At low tide, seaweed and mud are visible, and there is no place to swim. Be sure to wear special shoes, as the entrance to the water is difficult with slippery algae and sharp stones.
The choice of hotels is not as great as we would like. It is important that in the Interventionist you can find three times the name of this place — Vipigo. As always, it is best to get there from cent by local minibuses and do it in February.
Shelly Beach
This place is located near Mombasa, so it is best to get to the coast of the Indian Sea on matatu. And it is better to do this in mid-February.
There is a wide beach area with enticing white sand. As on many beaches in Kenya, it is pleasant to sunbathe and enjoy the beautiful scenery. At high tide, you can enjoy calm water, but it is better to do it in special shoes. Despite the fact that the bottom is sandy, you can step on pebbles and sea urchins.