Dear Bride, you're going to have the best day of your life soon. You investing your time and effort into every detail of your wedding, each step is highly important.

It's going to be a day to cherish for years to come. Imagine ten years from the wedding and all that remains are the romantic moments! Your happy emotions and memories captured by your wedding photographer. This so important day then two families became one!


From hiring a professional wedding photographer to choosing the best gown, there are many tips you can learn as a bride and guarantee to capture excellent wedding photos.


TIP #1:Design A Pinterest Mood Board

To help your wedding photographer get to know you, it is best to create a mood board. You can create a mood board on Pinterest, where you can save various images to come up with ideas of photos you would love for your engagement and/or wedding day pictures. To deliver professional wedding photos, it is important for your photographer to learn your characters, choices, and relationship.


Remember, this is not a shot list for your photographer, rather an inspiration board on Pinterest. This will help your photographer to learn more about you as a couple and understand what style of wedding photography appeals to you the best.


TIP #2: Hire the best photographer according to your budget

Choosing the best wedding photographer is important and should be at the top of your list when planning your wedding or engagement.

About a year before your wedding start your search for wedding photographers near you. Ask recently married couples for photographer recommendations, browse Instagram, real weddings on blogs. It is not easy task to find a wedding photographer who style excite you.



Look at a few main feature galleries of weddings from each wedding photographer to get a sense of their quality and artistic view. But make sure you don't forget these are their best photos in the portfolio, and each wedding they capture thousands of photographs. Best tips: ask to show a few full galleries, from getting ready to the first dance!

Best tips: Once you're ready to hire photographer for your wedding, ask to share a previous brides review on their experience. You can even contact brides and ask if photographer got the shots they wanted and or any other wedding photo questions you might have. Always consider to highlight a key moments you want to capture at your wedding. Will this wedding photographer get great shots, and portraits you like? What feeling you have when you look at bride and groom portraits in a portfolio? Do these couples look relaxed, and comfortable in front of the camera?



TIP #3: Plan your Timeline, you will need enough time for each section of the day

Constantly plan for delays! Most of the weddings we photographed did not go according to the plan and timeline. The whole point of your wedding is to enjoy it, not be stressed out on the best day of your life. We see this happen every time so make sure to build time buffers.

Top time-consuming events on the wedding day are: hair needs to be redone, dress need extra steaming, the boys can not tie the bow ties, cake arrives late, traffic is horrible, guests flight delays... you name it.

It is important that you create a realistic wedding timeline, something your wedding planner can follow. There should be a start and end time for hair, makeup, reception setup, etc. How long will be your wedding celebration? 8, 10 or 12 hours? Within that period of time, you will include all your photo sessions: first look, bridal party photos, and couple's session. On your wedding day, everything will take longer than you think, set a strict wedding timeline. This will give you an extra time in case of any delays.

We always recommend minimising the number of travel at wedding day. You don't want to spend precious time travelling from one place to another than actually enjoying your day. A great wedding photographer should be able to make almost any location work, trust in the creativity and talent of your wedding photographer.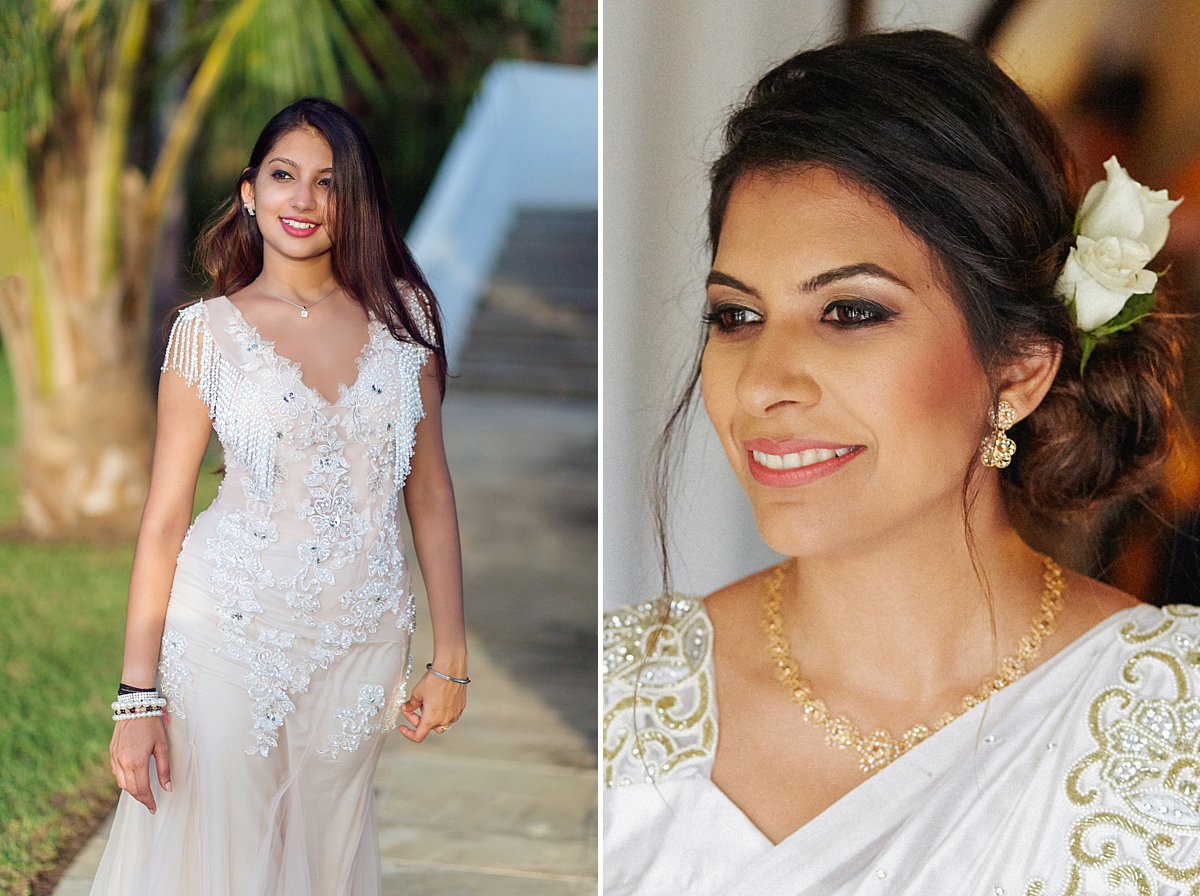 Hire the best makeup artist you can afford! A good makeup artist will make flatter your natural beauty and you will look fabulous in your wedding photos!

Have a trial with your Hair & Make-up artist before your wedding day. It is common for brides to be unsatisfied with their wedding look. So do yourself a favour and book a trial makeup and hair session before the wedding to avoid unnecessary stress on the best day of your life.
Delays with hair and makeup can set the whole day behind. Plan to finish the process well ahead of the wedding schedule.

Best tips: In photography, good lighting is the main ingredient for great photos. The best time to photograph is 1 hour before the sunset during the "Golden hour". Or within 1 hour after the sunset during the twilight, when the sky becomes a deep blue. The worst time to photograph is between 12 pm and 2 pm. Allow your photographers to keep you on schedule and to guide you to frame the shots —remember, that's why you hired them.



TIP #4: Bridal and getting ready photos

Wedding photographer starts your day with bridal and getting ready photos. Ensure to pick a large room for bride preparations. Kindly arrange your room before photographer arrived. In the rush of the wedding day, clutter takes over and it appear in your wedding photos. To save time, please have ready and unpack the rings, shoes, dress and other items you want to be photographed.

Make sure all the important people are there when you are getting ready. But do not bring too many people into your room. Family and girlfriends will help you to warm up for a long photography day and will make you feel comfortable and relax all wedding. But remember, we will want to capture bridal portraits alone. So enjoy your time with bridesmaids and then you can ask them to leave for 15-20 minutes. Because it can be difficult for the bride to take romantic bridal pictures with the many people around.


TIP #5: First Look Wedding Session

One of the most remarkable moment at the wedding is when the bride and groom see each other for the first time. We always recommend the couple to have a first look session so you can enjoy each other's company before the wedding ceremony. It is an amazing opportunity to capture a great bride and groom pictures and be safe even if you delay for sunset portraits.
First Look Session always so sweet and emotional, these photos great way to calm your nerves with your partner before you say "I do" in front of loved ones. Suddenly all the nervousness and anticipation fades away and just the two of you will get the chance to enjoy this amazing moment.


TIP #6: Wedding Ceremony Photos

Walk slowly down the aisle and do not look down, so your photographer will be able to take more photos of you. And if you walk slowly, you will be forced to walk like a model.
During the ceremony, please look at the love of your life, touch each other hands, smile a lot!
After the ceremony, plan for 15-20 minutes of family time. Kind advice is to have a list of group photos and stick with it. Inform your family about the formal family photographs so that they are ready – it will save you much more time. Ask your guests to wait, and let the couple enjoy close family and friends congratulation first. All guests who want to take photos with the bride and groom can be photographed right after the family.



On your wedding day please ask your guests to be polite and not jump in front of the photographer. It is alright for them to take pictures from the side but not right in front of the wedding photographer. Remember, you want to see your guests reactions when you walk down the aisle, not a sea of heads hidden behind phones and tablets.


TIP #7: Wedding Reception Decor

Good Lighting for a Wedding reception is the most important element in photography. For outdoor receptions, the more lights decoration you have the more pleasant images you get at night. Good light makes every wedding venue look charming.


The most beautiful wedding reception lights is purple, blue and orange. Strings of fairy lights, candles, lanterns are great sources of lighting that create a romantic environment.


TIP #8: Include an exit photo session

You managed to plan your grand entrance, but what about the grand exit? For example, sparkler exits are a great way to end a great day of wedding celebrations.

The charm of a night twinkly sky makes for great wedding photography. The exit photo session does not last long and normally scheduled at the very end of the night once all the guests start to be ready to leave. The night sky adds a touch of glamour and allows your photographer to create dramatic images with the help of extra lighting. If your wedding venues will not allow sparkler exit photos, please plan for an alternative like confetti or flower petals for your grand exit.

We hope you enjoyed our best wedding photography tips for every Bride to be!